The world of herbivorous animals is as diverse as the plants they consume. These creatures play vital roles in ecosystems, shaping landscapes, controlling vegetation, and serving as prey for carnivores. In this article, we will explore the fascinating world of herbivores, categorizing them into key groups based on their feeding habits and characteristics.
Grazers: Masters of Grasslands
Grazers are herbivorous animals that predominantly feed on grasses. They have specialized adaptations for efficient grass consumption.
Bison
Bison are massive herbivores found in North America, known for their powerful bodies and large heads.
They graze on grasses in the prairies and help maintain the biodiversity of these ecosystems.
Zebras
Zebras, with their iconic black-and-white stripes, are herbivorous mammals native to Africa.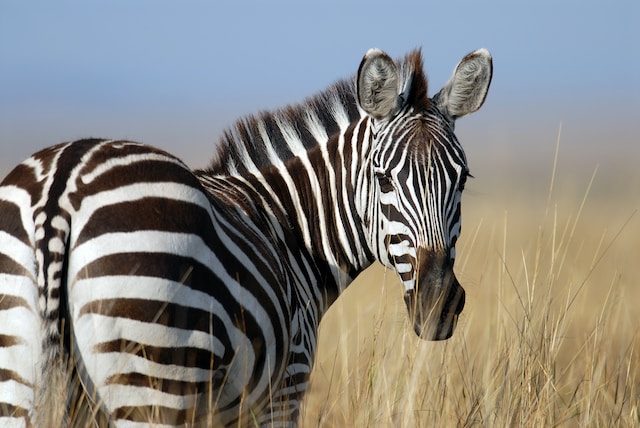 They primarily feed on grasses in the savannas and are often seen alongside other grazers like wildebeests.
Cattle
Domesticated cattle, including cows and bulls, are prominent grazers and play a crucial role in agriculture.
They provide meat, dairy, and other products while contributing to grassland management.
Browsers: The Leaf Eaters
Browsers are herbivorous animals that prefer leaves, shoots, and twigs from shrubs and trees over grasses.
Giraffes
Giraffes, the tallest land animals, are iconic browsers with long necks and prehensile tongues.
They reach leaves in the treetops, allowing them to access a niche few other animals can exploit.
Koalas
Koalas are marsupials native to Australia, primarily feeding on eucalyptus leaves.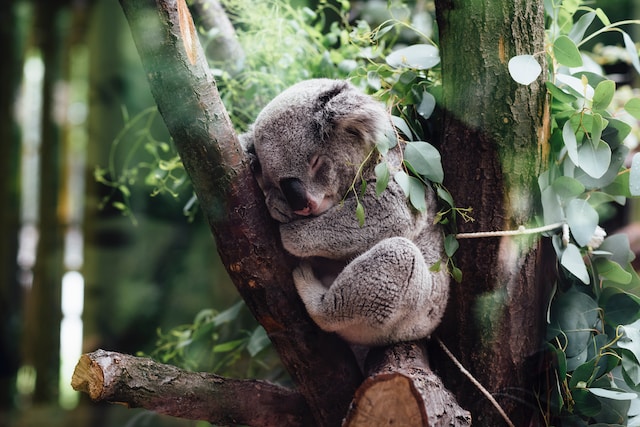 Their diet is specialized, as they can digest the toxic compounds found in these leaves.
Black Bears
Black bears are omnivores but include plant material in their diet, particularly in spring and summer.
They forage for leaves, berries, and plant roots, complementing their diet with animal prey.
Mixed Feeders: Versatile Herbivores
Some herbivores are not strictly grazers or browsers, as they consume a variety of plant parts.
Elephants
Elephants are megaherbivores, eating a wide range of vegetation, including grasses, leaves, fruits, and even tree bark.
They play a significant ecological role in shaping forest ecosystems.
Rabbits
Rabbits are small mammals that consume a diverse diet, including grasses, leaves, and tender shoots.
They are known for their rapid reproduction, which can lead to overgrazing in certain areas.
Herbivorous Insects: Nature's Gardeners
Insects are the most diverse group of herbivores, with numerous species feeding on plants.
Caterpillars
Caterpillars are the larval stage of butterflies and moths and are voracious leaf eaters.
They are essential pollinators and play a role in plant seed dispersal.
Leafcutter Ants
Leafcutter ants collect and cut leaves, which they use as substrate to cultivate fungus.
They rely on the fungus as their primary food source and are considered agricultural ants.
Herbivorous Reptiles: Nature's Lawnmowers
Some reptiles are herbivores, primarily feeding on vegetation in their habitats.
Tortoises
Tortoises are known for their herbivorous diet, consuming grasses, leaves, and succulent plants.
They are vital seed dispersers in their ecosystems.
Iguanas
Iguanas are herbivorous lizards found in various regions, such as the Galápagos Islands.
They feed on a variety of plant material, including cacti.
6 Herbivorous Birds: Avian Vegetarians
Numerous bird species are herbivores, relying on plant material for sustenance.
Parrots
Parrots are known for their strong beaks and vibrant plumage, and many species are herbivorous.
They consume fruits, nuts, seeds, and flowers, contributing to forest regeneration.
Hoatzins
Hoatzins are unique birds found in South America, known for their leafy diet.
They have specialized digestive systems to break down plant material, which is rare among birds.
Conclusion
Herbivorous animals are integral