Wild animals, free and unaltered by human influence, possess a myriad of qualities that make them fascinating and essential components of our planet's ecosystems. These qualities have evolved over millions of years, equipping them with unique adaptations for survival in the natural world. In this article, we will explore the diverse and captivating qualities of wild animals that contribute to their resilience, beauty, and importance in the grand tapestry of life.
Adaptability: Masters of Survival
One of the most striking qualities of wild animals is their remarkable adaptability to their environments.
Physical Adaptations: Wild animals have evolved various physical traits to thrive in their habitats. For example, camels in deserts have specialized hooves for walking on sand, while penguins in the icy Antarctic have waterproof feathers and a layer of blubber for insulation.
Behavioural Flexibility: Many wild animals exhibit flexible behaviours, adjusting their diets, hunting techniques, and social structures based on changing conditions. Wolves, for instance, are known to alter their hunting tactics depending on the availability of prey.
Resilience: Surviving the Elements
Wild animals face a multitude of challenges in the wild, from extreme weather to predators, yet their resilience allows them to endure.
Climate Tolerance: Some animals can withstand extreme temperatures. Polar bears, for instance, thrive in the frigid Arctic, thanks to their thick fur and insulating layer of fat.
Predator-Prey Dynamics: The constant struggle between predators and prey has led to the development of remarkable defences and escape strategies. Gazelles, with their speed and agility, can evade predators like cheetahs.
Biodiversity: Nature's Art Gallery
The wild animal kingdom boasts an astounding diversity of species, each uniquely adapted to its niche.
Colours and Patterns: Many wild animals display striking colours and patterns, often serving as camouflage or as signals to other animals. The vibrant plumage of birds, the intricate patterns of butterflies, and the dazzling scales of fish are prime examples.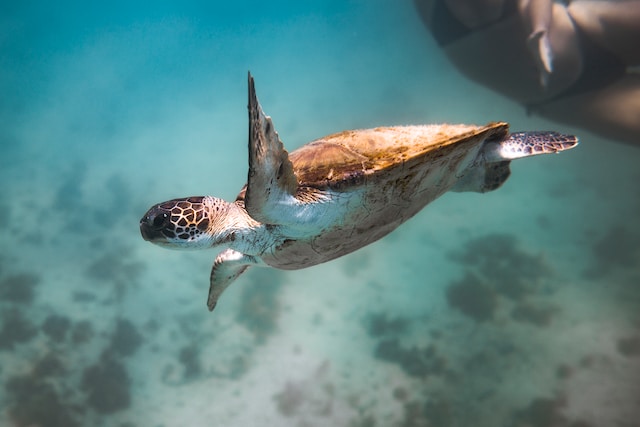 Mimicry: Some animals have evolved mimicry as a survival strategy. The stick insect, for instance, resembles a twig, making it nearly invisible to predators.
Intelligence: A Spectrum of Minds
Intelligence in wild animals varies widely, from complex problem-solving abilities in some species to instinct-driven behaviours in others.
Tool Use: Certain animals, like chimpanzees, dolphins, and crows, have demonstrated tool use in the wild. They fashion tools to forage, communicate, and navigate their environments.
Social Intelligence: Many animals exhibit sophisticated social structures and communication skills. African elephants, for example, engage in intricate social interactions and can communicate over long distances through infrasound.
Parental Care: Nurturing the Next Generation
Wild animals often display remarkable parental care to ensure the survival of their offspring.
Nesting and Burrowing: Birds build intricate nests, while some mammals, like rabbits and prairie dogs, construct burrows to protect their young from predators and harsh weather.
Milk Production: Most mammals provide nourishment to their offspring through milk production. This maternal care fosters strong bonds and contributes to the survival of the young.
Contribution to Ecosystems: Ecological Pioneers
Wild animals serve pivotal roles in maintaining ecological balance and contributing to the health of ecosystems.
Pollination: Insects like bees and butterflies are vital pollinators, facilitating the reproduction of countless plant species and ensuring the availability of fruits and vegetables for both animals and humans.
Seed Dispersal: Many animals, including birds and mammals, aid in seed dispersal. This process helps regenerate plant populations and maintain biodiversity.
Aesthetic Beauty: Nature's Masterpieces
Wild animals enchant us with their captivating beauty, inspiring art, literature, and cultural symbolism.
Aesthetic Appeal: Animals like tigers, peacocks, and dolphins captivate our imagination with their beauty and elegance. They have inspired countless artists and storytellers throughout history.
Cultural Significance: In various cultures, wild animals hold symbolic and spiritual significance, often representing qualities like strength, wisdom, and freedom.
Conservation Value: Guardians of the Ecosystem
The qualities of wild animals underscore their importance in conservation efforts and preserving biodiversity.
Indicator Species: Certain animals, known as indicator species, are sensitive to environmental changes and can signal ecosystem health. Declines in amphibian populations, for instance, may indicate water pollution.
Keystone Species: Keystone species, like wolves and sea otters, have disproportionate impacts on their ecosystems. Their presence or absence can lead to cascading effects throughout the food web.
Conclusion
The qualities of wild animals are a testament to the wonders of the natural world. Their adaptability, resilience, beauty, and diverse array of characteristics make them essential components of Earth's ecosystems. As stewards of our planet, it is our responsibility to appreciate and protect these incredible creatures, ensuring that they continue to thrive and contribute to the intricate web of life that sustains us all.